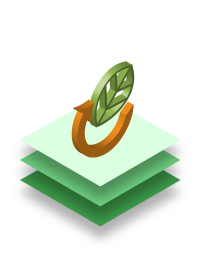 The circular economy
We are passionate proponents of the need to move from a linear economy to a circular economy model with consumers, producers and waste management providers doing their utmost to accelerate the transition. We believe in co-existing with the planet and in small carbon footprints. All waste that we manage is scientifically and environmentally responsibly processed. We actively encourage our clients to segregate at source and take up in-situ composting of wet waste and be accountable for the waste that they generate.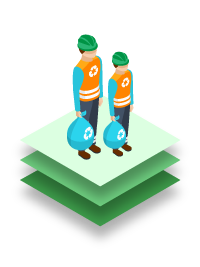 Wastepicker Integration
Waste is the livelihood of thousands of socially marginalized waste pickers throughout the country who collect and consolidate recyclable waste. These wastepickers often belong to historically oppressed communities and work in sometimes de-humanising conditions. We believe in the professionalization and the subsequent formalization of these informal wastepickers and our aim is to provide access to opportunity and markets that empower entrepreneurship in and secure predictable livelihoods for wastepickers.